For "Best Books for November" I tried to cover all of the general topics that we think of for this time of year. Please feel free to add your favorite November books to the comments section below!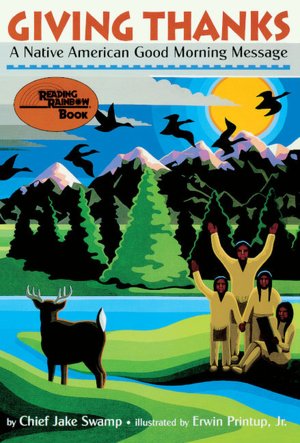 Pub: Lee & Low Books 1997
A beautiful book written by Chief Jake Swamp and illustrated by Erwin Printup Jr.
"

Giving Thanks is a special children's version of the Thanksgiving Address, a message of gratitude that originated with the Native people of upstate New York and Canada and that is still spoken at ceremonial gatherings held by the Iroquois, or Six Nations." Amazon.com
What a perfect book to read in the month of Thanksgiving since it both incorporates the concept of giving thanks and exposes the reader to aspects of the culture of Native American Indian tribes of the United States and Canada. The illustrations give *beautiful* imagery to the message of this book.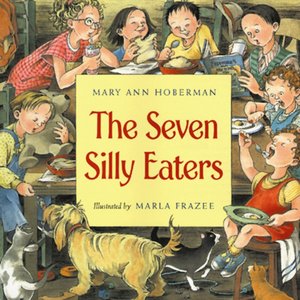 Pub: Sandpiper 2000

"The Seven Silly Eaters" by Mary Ann Hoberman and illustrated by Marla Frazee is definitely one of my top ten favorite books of all time. This book has wonderfully detailed illustrations and a great story all in verse! If you are the parent of a "silly eater" (aka picky eater) who survives on a bread roll for Thanksgiving dinner you will understand why I chose this book for November. A *must* read for all book lovers and silly eaters alike!
Harcourt Children's Books 1999

"Sleey Bears" by Mem Fox and illustrated by Kerry Argent is a very cute story about hibernation, but not at all based in reality. The mother bear puts eat of her children to bed with a cute poem that she recites to each of them. Each rhyme she recites is created for each individual cub. This is a sweet bedtime book and good way to send your kids happily off to their own dreamland.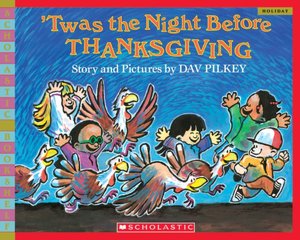 Pub: Scholastic Paperbacks 2004
There have been zillions of loosely based parodies of Clement C. Moore's "'Twas the Night Before Christmas" but I've never read one better than this. In Dav Pilkey's "'Twas the Night Before Thanksgiving," some kids go on a field trip to a turkey farm on Thanksgiving. I can't tell you then ending, but let's just say that vegetarians and animal lovers will appreciate what happens. Don't worry though, if you are one of the many people who enjoys eating turkey on Thanksgiving, you'll still get quite a chuckle out of this story.